Account aggregation allows an advisor's clients to link to their held-away accounts (ie 401K, 529, outside brokerage, bank, credit cards, and loan accounts) providing a holistic view of the client's household assets and liabilities.
Though account aggregation is intended for client use, an advisor can link to their client's account on their behalf through the client's Client View.
Detailed steps to link to an account(s) with account aggregation:
1. Ensure the account aggregation feature is enabled
2. From Net Worth, click on 'Add +' → Use a popular institution or search an institution to link account(s) from: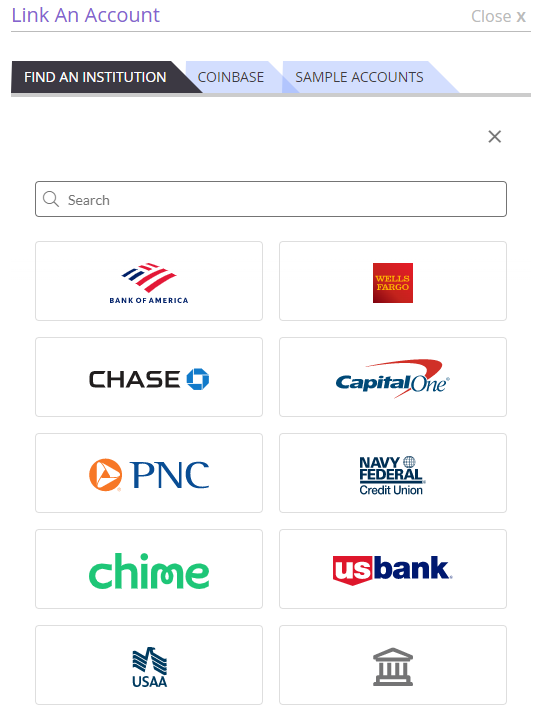 3. Select the institution → Provide user credentials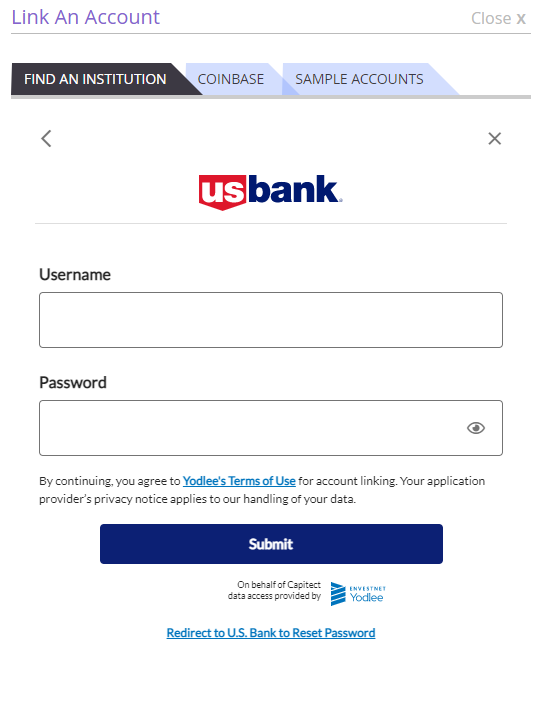 4. Click 'Add +' to begin the account linking process.
Note: If the login requires MFA, a second window will appear to request the subsequent credentials (ie token, question and answer, etc).
5. Click 'Close' or 'Add Another' to link to another institution

6. From Net Worth → Verify the account(s) have been linked successfully

7. Repeat this process for other account types