Advisors can invite clients to their household's client portal. Each household member (spouse, child, family accountant, attorney, etc) can have their own separate login for access.
Capitect's solution is household-based allowing members to be associated with more than one household with different user roles (ie admin, read-only, or limited). For example, an adult child may have 'admin' access to their own household and 'limited' access to their parent's household.
Steps to invite clients:
1. From Clients → click on a specific client to view client summary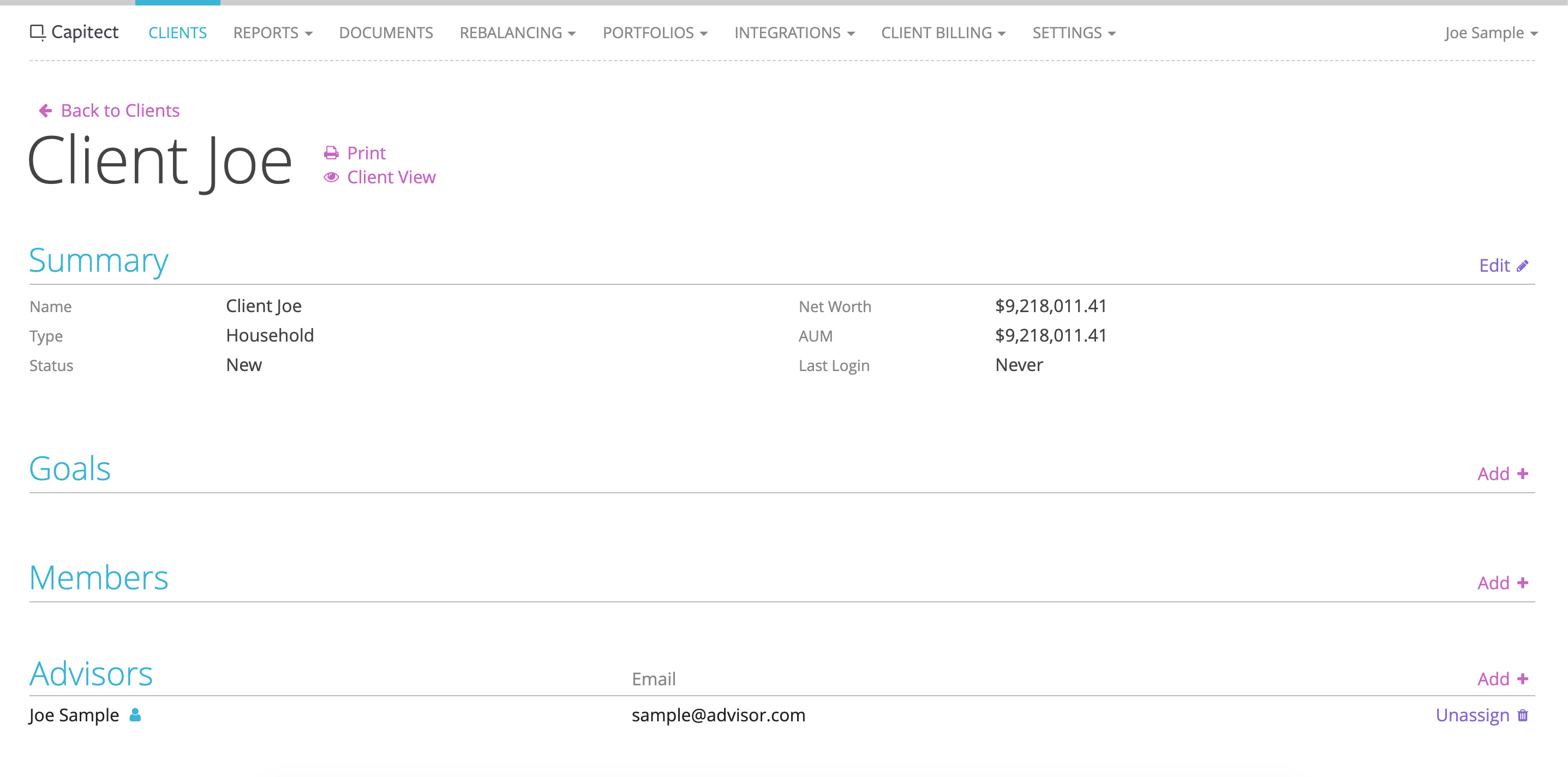 2. Under 'Members' → click on 'Add +' → Provide the member's contact info
Roles: Admin, Read-Only, or Limited. (Role Descriptions)
Email Frequency: Never, Quarterly, Monthly, or Weekly. Based on the frequency setting, Capitect automatically sends client emails providing a household report summary (ie start/end balance, net deposit, and performance return)
Send email invite now: If disabled, it allows the advisor to send the invite on a later date.
3. Click on 'Compose Invite Email' → Compose a personal invite message for each client
*|LINK|*: required placeholder for the system generated link the client needs to set up their login password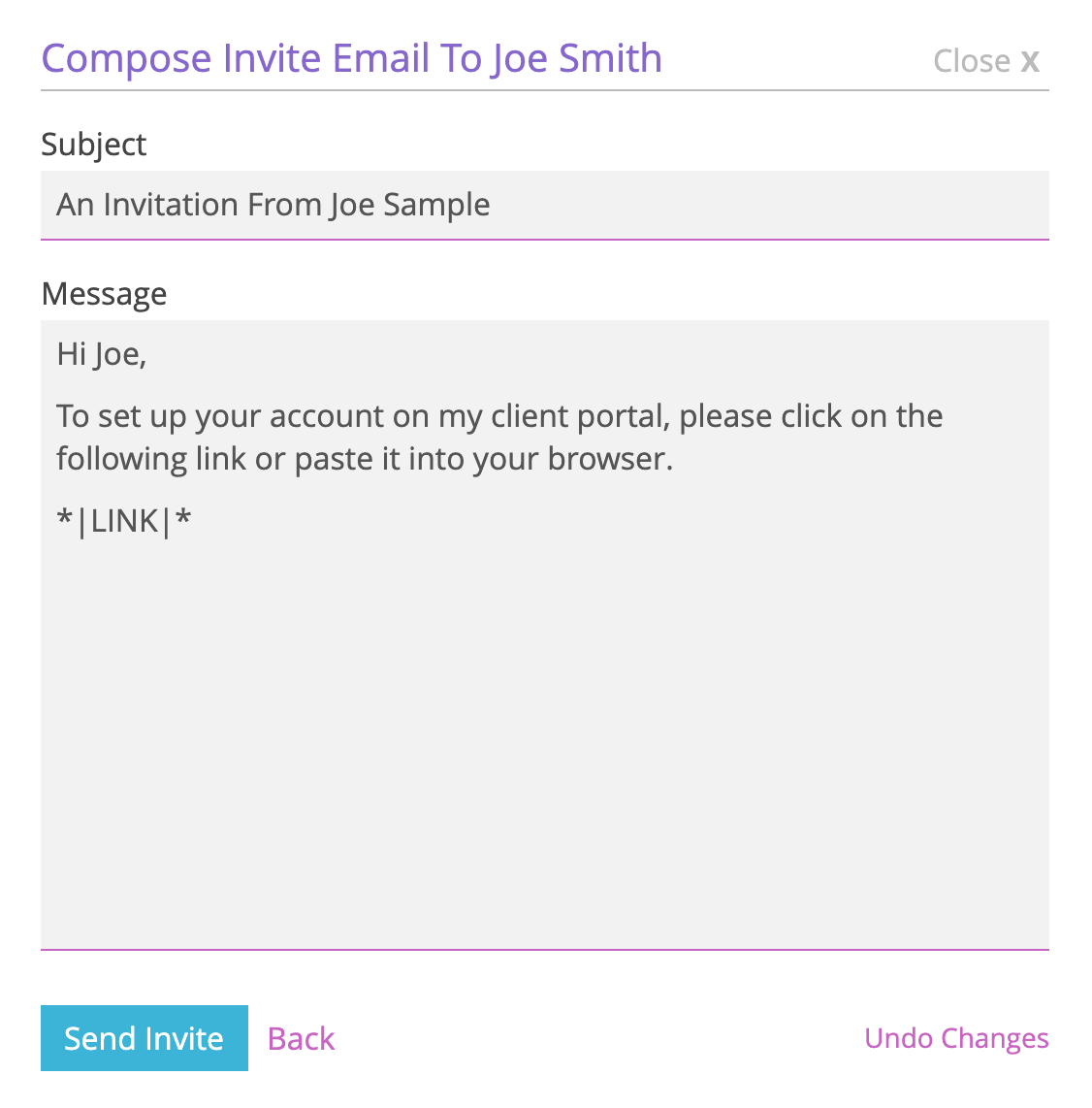 4. Click 'Send Invite' to send the client's email invite. Click 'Add Another Member' to repeat the process for other household members.
5. Verify email invite
The advisor is cc'd on any email sent to the client
The email invite should include the firm's logo, personal email message, and a link to allow the member to set up their login password.