Advisors have the ability to custom brand the site with their firm's logo to replace Capitect's default logo. The firm's logo is also used in system-generated emails sent on the advisor's behalf and on printed reports.
Steps to setup custom branding:
1. From Settings → Branding → Under 'Logo', click 'Add +' to upload your logo file.
Files should not exceed 5MB
Best Practice: Utilize a horizontal logo with a white background so that the logo blends well with the site and email's white background
2. Verify logo replaces Capitect's default logo at the top left of the site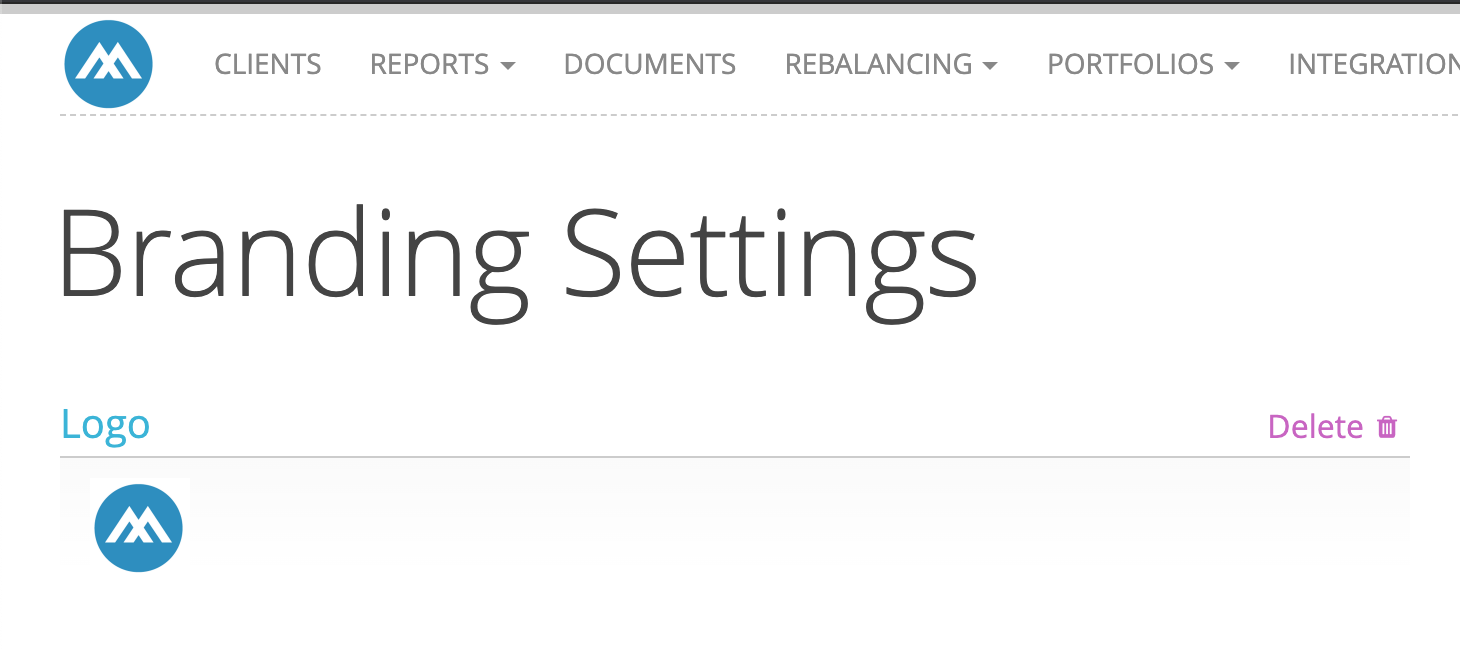 3. Under 'Custom Subdomain', click 'Edit' → Provide a custom subdomain
The custom subdomain will be used in the subdomain of the branded site's URL (ie [firmname].capitect.com)
The firm's name is often used as the subdomain (ie Firm Name: Mountain Capital, Custom URL: mountaincap.capitect.com)
Ensure no spaces are used in the provided subdomain
4. Click 'Save' → 'New Subdomain' is now created, click 'Go There Now'

5. The site should redirect to the new custom URL (ie mountaincap.capitect.com)
The site is branded with the firm's logo when utilizing the custom URL.
Advisors can use the custom URL as an embedded link within their own website.