Capitect provides an integration with Kwanti. The data feed allows Capitect to automatically send account data (accounts, balances, positions) on a daily basis.
Here are the steps to get started:
1. Obtain 'Capitect ID' And 'API Key'
Navigate to 'Integrations' > API Keys
Click 'Add+' > Select Kwanti from the list then 'Create API Key'
Copy the Capitect ID and API Key.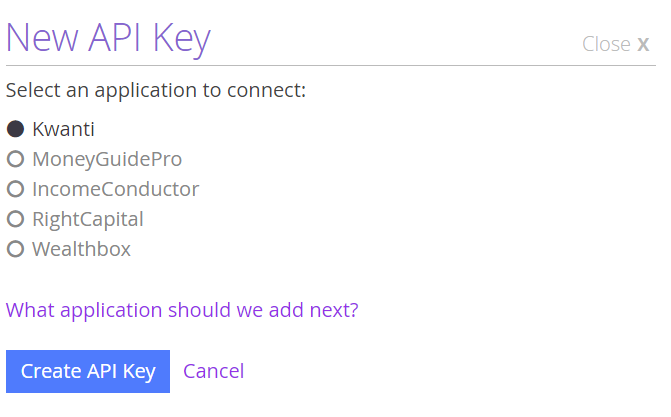 2. Navigate to Kwanti and select 'Import' from the main screen.
From the 'Import' section, select 'Capitect'.
Select the accounts you wish to import from the list.
Click 'Import'. (If you would like to group accounts, selecting more than one account will group them together and the resulting portfolio will have merged positions from the accounts)